Podcast Recording & Production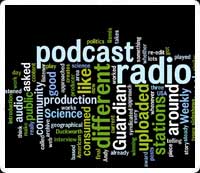 JL Studios can record and produce full featured Enhanced Podcasts for RSS2 and iTunes. You supply the images and let us handle the rest.
In addition to standard podcasts, which are just audio recordings, JL Studios can deliver "enhanced podcasts", which contain "chapters that reference your pictures, video or web links that are displayed within the iTunes song artwork viewer."